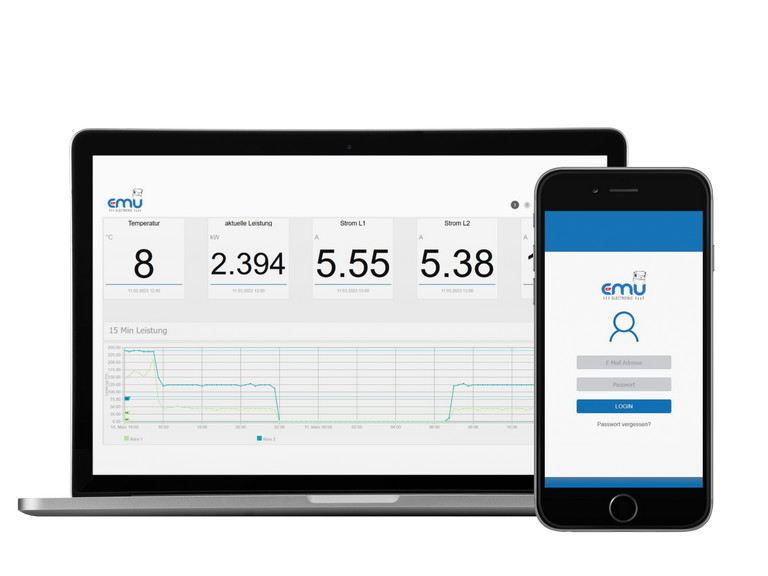 Joulio-Web Saas | EMU meter
Software License for the Web-based Energy Management Software Joulio-Web With the Measuring Device License for Joulio-Web, you will receive a web-based energy management software that can be used for EMU electricity meters, Helvatron water meters, and Helvatron heat meters.For this item, you will need: 250,000.00 Joulio-Web SaaS | Basic Subscription Advantages of the Software License for Joulio-Web: Most favorable software license for EMU electricity meters Most favorable software license for Helvatron water meters Most favorable software license for Helvatron heat meters Easy operation and quick setup Optimize your energy consumption through analysis and reports Suitable for EMU electricity meters, Helvatron water meters, and Helvatron heat meters For each measuring device (EMU or Helvatron), you will need a separate software license for Joulio-Web. EMU Electronic AG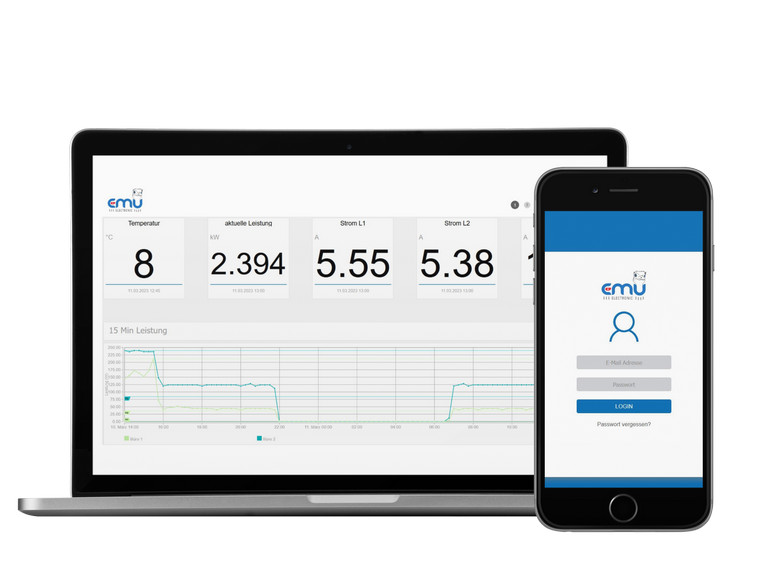 Joulio-Web Saas | App Charts
The Joulio-Web energy management software is designed with a modular structure. Enhance your analysis with the available charting feature.This article requires: 250.000.00 Joulio-Web SaaS | Basic Subscription EMU Electronic AG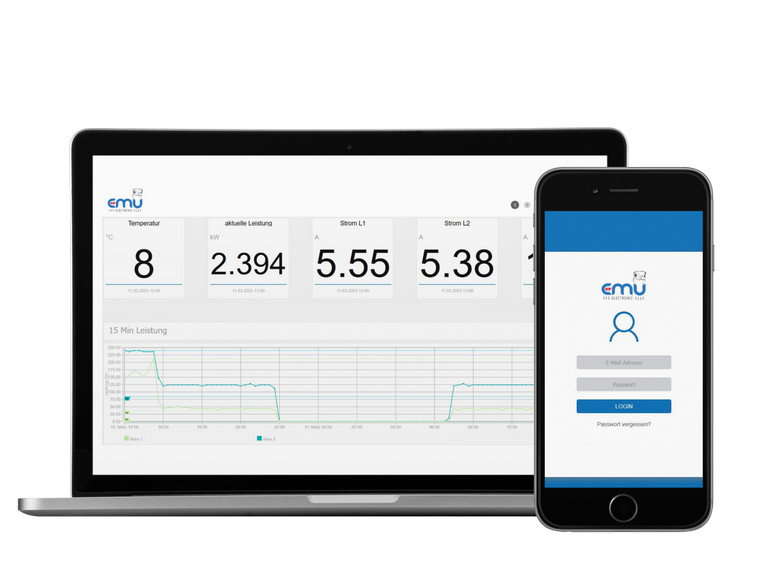 Joulio-Web SaaS
Control your Energy Management more efficiently and faster with our web-based Energy Management Software Joulio-Web to ISO 50001 Standards. Our Joulio-Web offers a simple and intuitive user interface for capturing and managing energy consumption and production data. With the software, you can easily implement your energy management to ISO 50001, achieve energy savings, and reduce energy costs. Key features: Unlimited number of measuring devices and sensors Unlimited number of locations Dashboard Device management Easy data import from M-Center (M-Bus, RS485, and Modbus TCP devices) Charts (optional / App, Art. No. 250.001.00) Possible data sources (non-exhaustive list) M-Bus LoRa RS485 Modbus TCP MQTT CSV License ModelThe licensing of Joulio-Web is structured as follows:You will need the following items: 250.000.00 Joulio-Web Basic Subscription 250.000.01 Joulio-Web EMU and Helvatron Meters 250.000.02 Joulio-Web External Meters (A meter is a measuring device with a meter reading, e.g. kWh, m3, km, pieces) 250.000.03 Joulio-Web Sensor (e.g. LoRa sensors, temperature, parking, humidity, light, snow amount, water level) Additional Apps 250.001.00 Joulio-Web | Charts Storage Requirements and Data Communication | Database ModelStandard Database15-minute measurements are kept for 31 days, then compressed to daily values and stored for 4 yearsM-Center can communicate data to Joulio-Web once a dayPro Database15-minute measurements are kept for 365 days, then compressed to daily values and stored for 4 yearsM-Center can communicate data to Joulio-Web once a dayHigh-Speed Database15-minute measurements are kept for 365 days, then compressed to 1-hour values and stored for 4 yearsM-Center can communicate data to Joulio-Web once per hour Features and Requirements for ISO 50001 Continuous data evaluation Visualization including individual charts Automated reporting Alerting Integration into existing systems Support & Update service Billings for cost centers & apartments Our web-based energy management software to ISO 50001 standards is easy to use and offers many useful functions such as: Monitoring Analysis Comparison Optimization Reduce energy costs and achieve energy savings Support: Our support team is available to you via email and helpdesk tool. For telephone and online support (e.g., commissioning), appointments can be booked in advance. Upon request, we offer SLAs (Service Level Agreements). Use our web-based energy management software to ISO 50001 standards to efficiently and quickly manage your energy management and reduce energy costs. Contract duration: 12 months, notice period 3 months to the end of the calendar year
Software solution for optimum energy management
Today, energy efficiency is an important topic. Responsible and efficient energy controlling can be optimally designed using modern energy management software. The collection of usage data via a special software provides a clear overview, as well as the linkage of measurements and resulting options for lowering energy costs sustainably. But what characteristics should a software solution have to provide you with the advantages of modern usage data collection?
Characteristics of a good energy management software
Well-developed energy management software facilitates the continuous and clearly organised compilation of usage data, because a comprehensive and structured overview provides a foundation for well-developed energy controlling. In addition, data must be systematically processed and made comparable, for example through freely selectable time periods. In order to keep you well informed about the status of the measurement values and to potentially take countermeasures, an energy management software should also have a comprehensive, automated, and continuous reporting structure.
In addition to the two aspects that were already mentioned, an energy management software should be effortlessly integrated into your existing energy system. In order to deploy it quickly and achieve the desired savings, it must be compatible with the existing usage meters. Versatile connection options and support during installation and commissioning complete optimal energy controlling. The better you're able to keep an eye on energy fluxes, the more savings potentials can be tapped. In your selection, pay attention to ISO 50001 certifications to be on the safe side with respect to funding opportunities.
In addition to energy management software, you will also find additional system technology which successfully complements your energy management and can be connected to good software.
The energy management software "Joulio Web"
With "Joulio-Web", EMU Metering's online store offers an energy management software that combines all advantages of modern energy usage data collection. With our software, energy data is continuously and automatically collected, processed, and made clearly accessible for energy usage optimisation.
EMU offers you the benefits of modern energy management software in one product:
Certification and funding eligibility:"Joulio-Web" ISO 50001 certified. With this, the software meets all requirements and characteristics of future-oriented energy management systems. This pays off for you, because our certification makes your involvement in the energy usage optimisation eligible for funding from the German federal office for economic affairs and export control (BAFA).
Versatile connection options: Thanks to a variety of possible readout interfaces, "Joulio-Web" can be easily integrated into existing IT landscapes. It supports all standard measuring devices and can be used in connection with a variety of interfaces independently of the manufacturer. Energy usage meters can be connected to the software through interfaces, such as M-Bus via M-Bus Center, Modbus TCP, Modbus RTU, or CSV import via FTP, or a web interface. In addition to optional manual data entry, we are continuously working on additional system expansion and are currently preparing other interfaces.
Clear organisation and transparency: "Joulio-Web" makes your energy consumption transparent. You can find an attractive overview of all connected meters in user-friendly groupings. Configuration of meters and data loggers is done effortlessly with only a few clicks. Various visualisation options, individual diagram adjustments and freely selectable measurement values optimise organisation and clearly highlight your usage data and potential savings.
Extensive reporting: Reports about energy consumption can be tailored to your requirements with our energy management software. In addition to automated monthly reports, you can design the reporting function based on the time interval or incident. The integrated alarm feature makes it possible to react to particularities in a timely and targeted manner. Reporting is completed via email in a standard file format. In addition to reports about personal requirements, "Joulio-Web" can also create utility accounts at the push of a button.
Tailored configuration: "Joulio-Web" is scalable and can be used for an unlimited number of meters and sites. In addition to the basic product, you can also find additional licenses that can be individually selected - for your tailor-made software package.
Professional and customer-oriented initial operation: We install and start up "Joulio-Web" either on site or at the data centre. Our workshop package not only covers the professional integration of the software, but also brings in relevant employees, so that they are properly prepared to adopt the system. Continuous system maintenance and optimisation complete our support and update service. This way, you have access to a fully functioning system for automated energy data collection.
Optimally connected with the energy management software "Joulio-Web"
Would you like to design your energy efficiency in a future-oriented manner? Do you still have questions about modern energy management with "Joulio-Web"? Contact us. We are happy to advise and assist you!
Energy Management Software as a Service
The web-based energy management Software Joulio-Web is now available "as a service." Contact us regarding our package that revolves around "Metering as a Service"